Learn to Weave Nets for Glass Fishing Floats!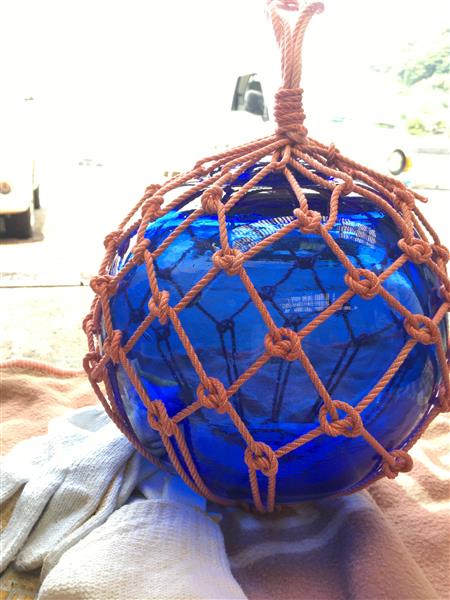 Glass Fishing Floats
Come learn how to weave the nets used to secure glass fishing floats! A local fisherman will teach you how to make the nets before trying it yourself! Popular as marine decorations, these beautiful glass floats are prized by collectors. Once you are done you can bring your creation home, float and all!

This program is available to participants of the Become a Salary(fisher)man Tour, on July 28th, August 4th, and August 18th. To sign up, visit the Become a Salary(fisher)man Tour registration site (link found under the "Play" page of our website).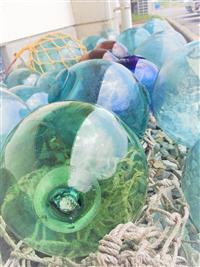 Fireflies in the Dark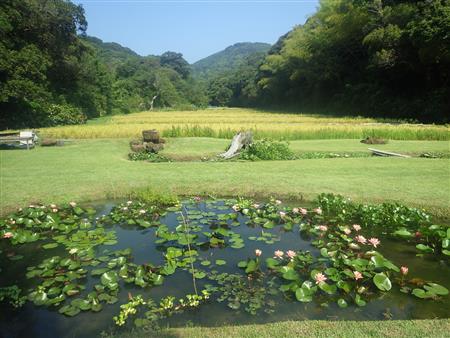 Nakayama Zouen
Let's Observe Fireflies ~Tiny Stars Falling from the Sky~

Kokedama, lotus rice balls, and fireflies. Enjoy a magical evening in Muroto.


Schedule
17:00~ Kokedama (moss balls) Workshop
     Instructor: Nakayama Zouen staff
     Create a your very own kokedama.
18:00~ Lotus Rice Balls
     Make rice balls together, mixing in lotus parts.
20:00~ Fireflies
     Enjoy a relaxing evening, enjoying the night away from the city lights.
21:00  End of the Evening


Date: 18 May 2019 (Saturday) 17:00~21:00
Location: Nakayama Zouen (1446 Murotsu, Muroto City, Kochi Prefecture)
Parking: available
Bring: drinks, rubber or gardening gloves (those who do not want to get their hands dirty while making kokedama)
Capacity: 20 people (reservations required)
Reservation Deadline: 15 May 2019
Cost: ¥1000/person (insurance and cost of materials)
Hosted by: Muroto City Rural Experiential Tourism Promotion Committee
For Reservations Contact:
 Phone: 0887-22-5161 (Muroto City Division of Tourism and Geopark Promotion)
 E-mail:mr-011200@city.muroto.lg.jp
【Necessary information: name, phone number, and number of people in your group】


※The event may be canceled due to bad weather.
 The decision to cancel the event will be made at noon, May 18th.
 Participants will be notified by phone if the event is canceled.

※Please wear clothes you can move around in and which can get dirty.
 Please bring your own drinks.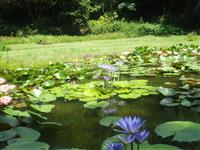 Special Golden Week Event! Help make a squid spawning habitat!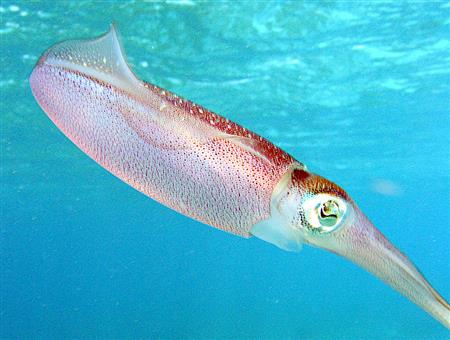 Bigfin Reef Squid
Help making a spawning habitat for bigfin reef squid!

Capacity: First 15 to register
April 27th, 8:30-12:00
Location: Murotsu Port (3368-2 Murotsu, Muroto City)
Cost: ¥500 (covers insurance and boat)
Bring: Gloves, towel, warm clothes (jacket, gloves, etc.), clothes that are easy to move around in and can get dirty

Bigfin reef squid are losing their spawning grounds due to climate change. Let's build spawning grounds to help these squid out!

■ Event Details
We will prepare the habitat framework (tying weights on trees and branches), load them onto boats, and watch as they are thrown into the ocean within the port.
Once returning to land we will try grilled mugi-ika (small Japanese flying squid).
A diver will check on the spawning grounds around two weeks after the event and upload photos to this website!
Will the squid come to lay eggs?
Will you be able to help bring new baby squid into the world?
Only time will tell!

■ Contact
Tel: 0887-22-5161 (Muroto City Tourism and Geopark Promotion Division)
E-mail: mr-011200@city.muroto.lg.jp

Reserve your spot by April 26th!
Website is Open
The Muroto City Rural Experiential Tourism Promotion Committee website has opened.

Please use this website to increase your knowledge of Muroto.

We eagerly await your visit!